Posts

1910

Joined

Last visited
Recent Profile Visitors
The recent visitors block is disabled and is not being shown to other users.
SIGfried's Achievements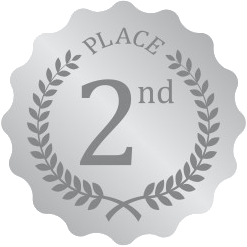 Professional (4/5)
Nein. Die SPHINX AT 380 ist eine Subkompaktpistole im Kaliber 9kurz (.380Auto). Die zugelassenen, Ord. ähnlichen, sind die aus der 2000er und 3000er Serie in 9 Para (siehe auch imHilfsmittelverzeichnis).

Danke für Deine exzellente Arbeit bei Visier! Viel Spass und Erfolg bei Deiner neuen Tätigkeit!

Schöner Bericht vom Barbara Revolverschiessen 2012 im neuen SWM, Ausgabe Januar 1/2013, Seite 8-10 Danke Laszlo!

Chapeau! Da ist er an den Falschen geraten!

Die wollen doch euren Anmoderationen in nicht's nachstehen!

Einspruch! Es ging bei dieser Abstimmung nicht um den EU sondern um den EWR Beitritt. Und der wurde - gottseidank - hauchdünn mit 50,3% Nein Stimmen abgelehnt.

Beim Weltcup 2012 in München, schoss sie mit einer Feinwerkbau. www.youtube.com/watch?v=lA_qgTHlfU8

Was für ein Fabrikat schiesst sie?

Ich hatte letztes Jahr in Wartau im Ordonnanz Stich 55 Pte. In der Rangliste werde ich mit 45 Pte. geführt. Ein freundliches Mail, mit dem ich auf ihren Fehler aufmerksam machte wurde nicht mal beantwortet und der Fehler schon gar nicht korrigiert. Aber Hauptsache den SSV Bashen.

Nachdem sie ausgenüchtert war, hat sie sich bestimmt gaaaanz dolle geschämt.

Son bravi i Ticinesi! Vado con piacere! :confused:

Merci! :!: Bin selbstverständlich (mit Arbeitskumpel Beat) dabei!

Dann nimm wenigstens eine -6! :!:

Da will ich genaueres wissen! RAUS MIT DER SPRACHE!:eek: Kleiner Spass!